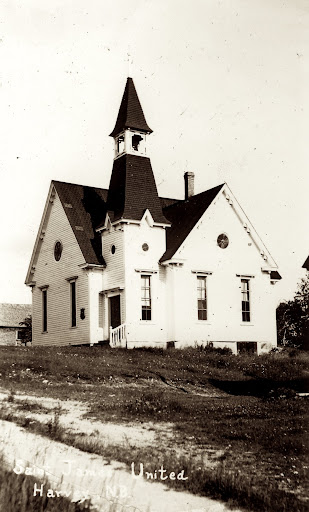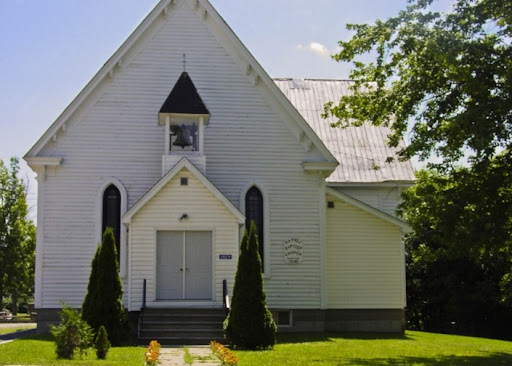 The church, located in the heart of the Village of Harvey, was dedicated on Sunday, June 7th, 1896. Marshall and Mary Robison gave the land for a church. Known originally as the St. James Presbyterian Church, then as the St. James United Church of Canada, and now as the Harvey Baptist Church. In 1987 changes were made to the sanctuary and a new front entrance added. The old entrance and steeple were removed.
This church has since been sold and is now privately owned and used for a small business, Hunter House.
First: Photo of the church, circa 1935. Source: Piercy/Skene Collection. Second: More recent photo of the church.